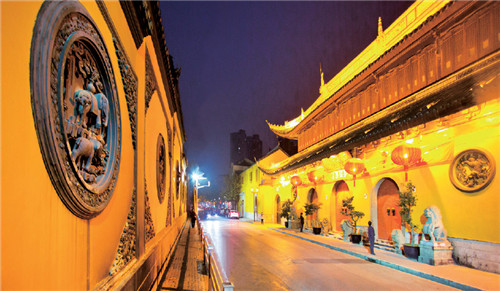 The Screen Wall consists of five sections, a round carving is embedded in the center of each part.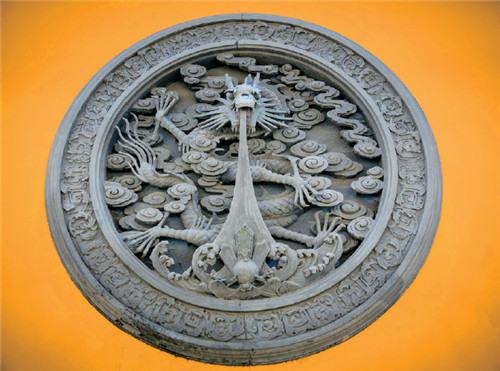 A pattern of a dragon spouting water is carved on the middle section, the eyes of the dragon sparkle with greatness, and four paws display boundless power.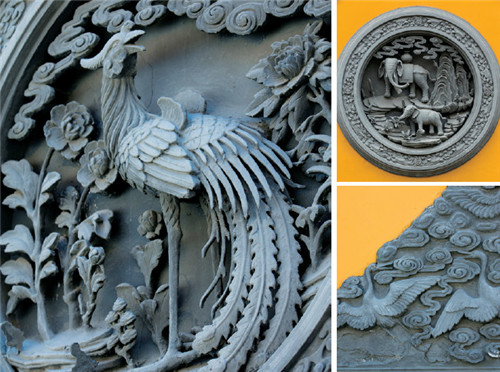 On the sides, a phoenix is looking back, surrounded by many patterns such as flowers, rocks and clouds. Two white elephants pattern are carved on the top, one bigger elephant walks with ease and relaxation, the smaller elephant carries a precious bottle. The dragon, phoenix, and white elephant
are all auspicious and divine animals, carved life-like by the skilled craftsmen.